The content of this page has not been vetted since shifting away from MediaWiki. If you'd like to help, check out the how to help guide!
After opening a XML file the main windows will appear in the Stitching Mode. In this mode all necessary steps for image stitching are performed
The main window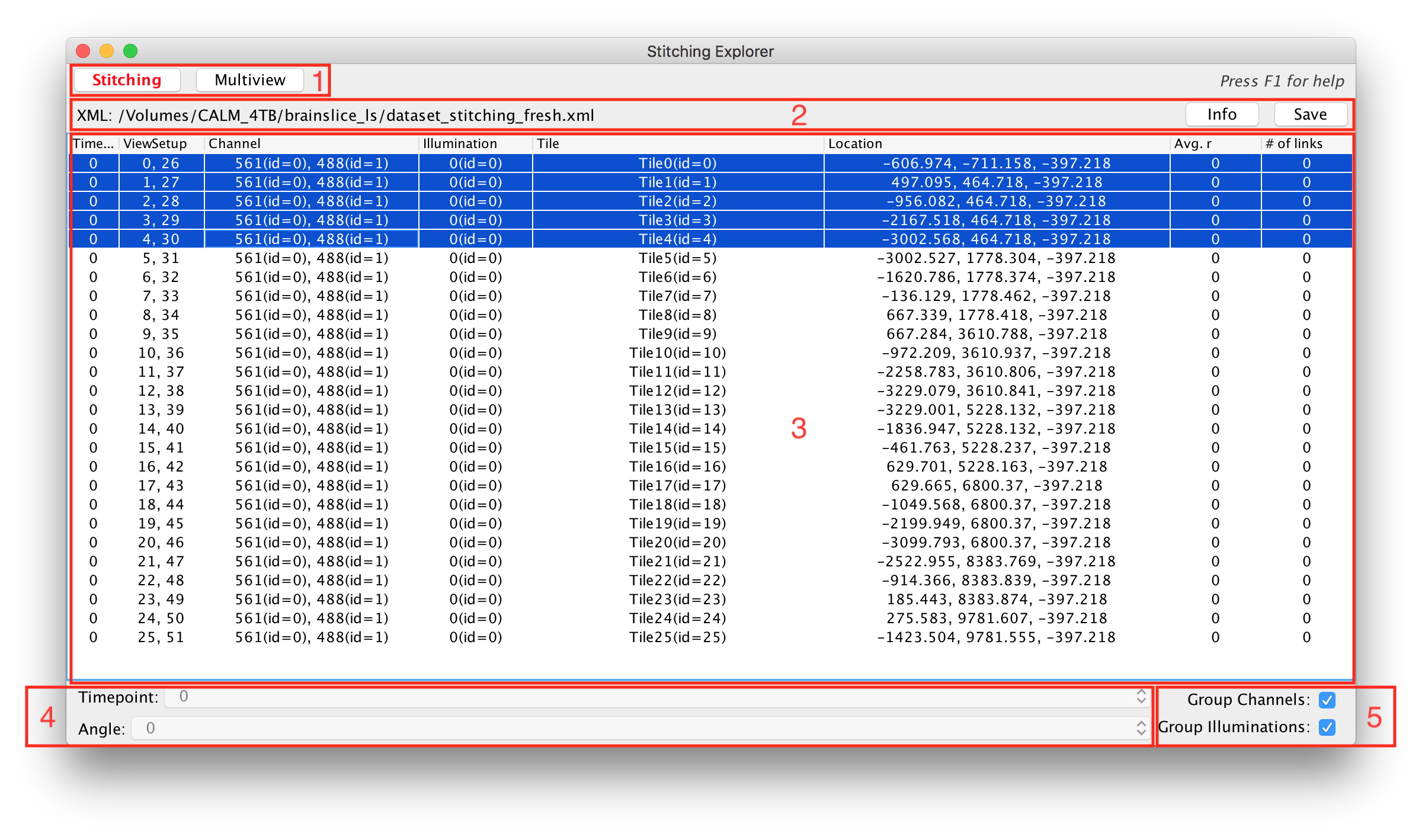 At the top of the window (1), you can switch between Stitching and MultiView mode.
Also at the top of the window (2) the name of the currently open .XML will appear. Info shows extended information of all Views in the current XML file. The Save button saves all current changes done to the XML.
In the center of the window a list (3) shows all available views for the selected Timepoint and Angle.
The views can be grouped by different attributes (5). In this case views are grouped by Channels and Illuminations.
In Stitching mode, only one Timepoint and Angle is displayed. Different Timepoints or Angles are accessed by the drop-down menu at the bottom (4).
The BigDataViewer window
If the dataset is in a format suitable for quick visualization by BigDataViewer (e.g. multiresolution HDF5 or virtually loading), a BigDataViewer window in which selected Views can be visualized will open along with the BigStitcher main window. For other datasets, you can open BigDataViewer manually via the menu.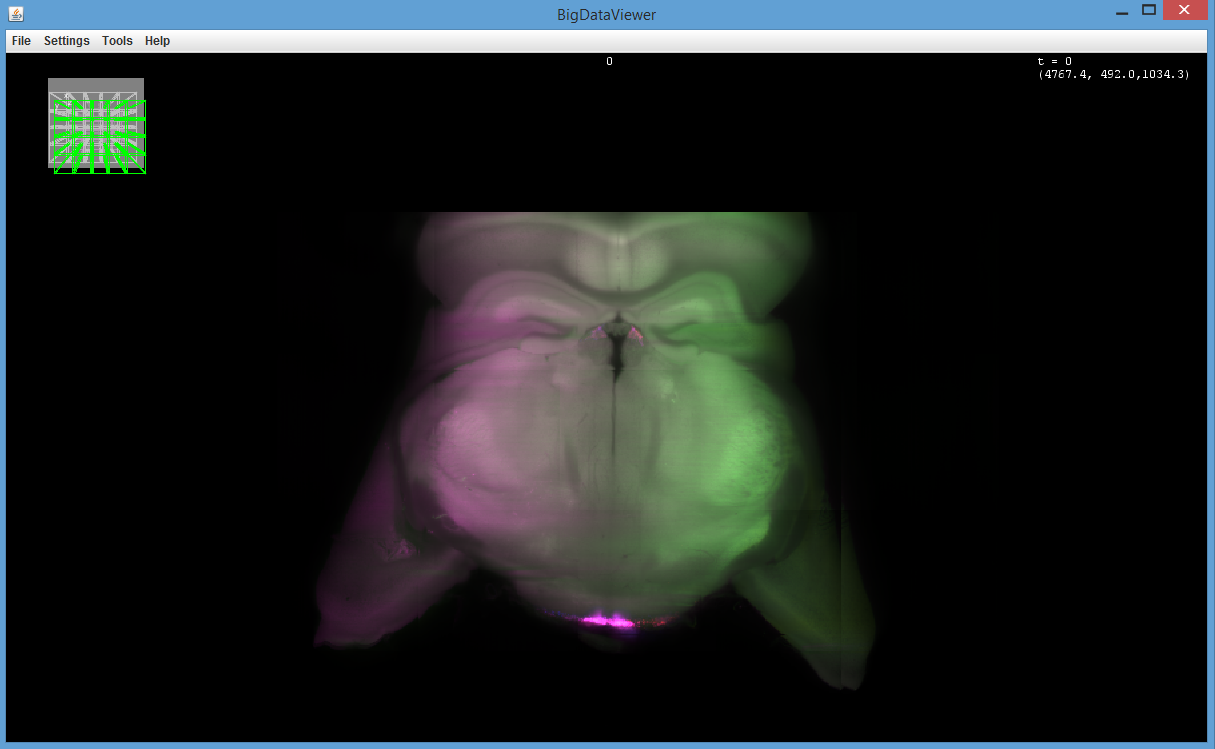 The right-click menu
Select the views you wish to process in the main window and right-click to open a menu with further options.
Displaying (1) shows functions for displaying the data in BigDataViewer or in ImageJ (details).
Preprocessing (2) shows functions for manually moving views (details), selecting the best illuminations (details) and performing flat-field correction (details).
Stitching Wizard (3) shows functions that guide you through the stitching process.
Step-by-step Stitching (4) shows functions to execute the individual steps of the stitching process, Pairwise shift calculation, Link Preview and Verification and Global Optimization.
There are also several advanced expert functions for the individual steps in the stitching pipeline (details).
Registration Refinement (5) shows functions for refining the alignment via ICP (details)
Fusion (6) shows functions for the fusion of views (or parts thereof) into single output images (details).
Calibration/Transformations (7) shows functions for removing transformations from the dataset.
Modifications (8) shows functions for resaving the dataset, e.g. as multiresolution HDF5 (details).
Help (9) contains a link to this documentation.
Go back to the main page