The content of this page has not been vetted since shifting away from MediaWiki. If you'd like to help, check out the how to help guide!
When clicking Plugins › BigStitcher › BigStitcher in the the Fiji menu, it will open a macro-scriptable dialog that looks as following: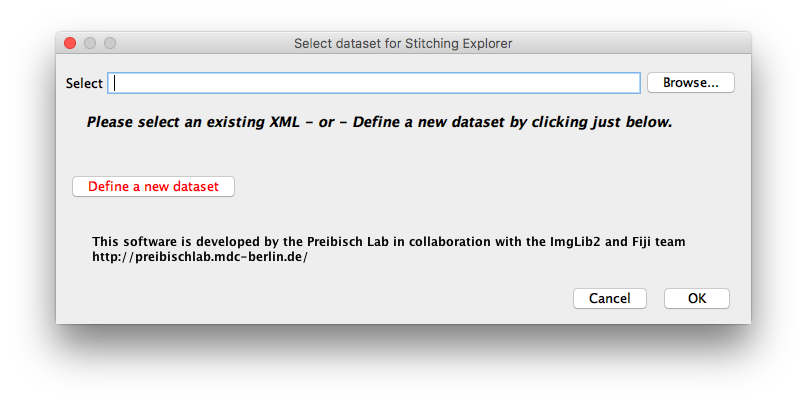 You have several options of how you can select your XML dataset file:
Drag & drop the XML file in there (e.g. from Explorer/Finder/…)
Use the file chooser (click Browse …) to select the XML file
Type or copy & paste the full path of the XML file
If the XML file was successfully recognized, the dialog will change and show a quick summary of the contents of the dataset (the number of views, attributes, etc…) in green: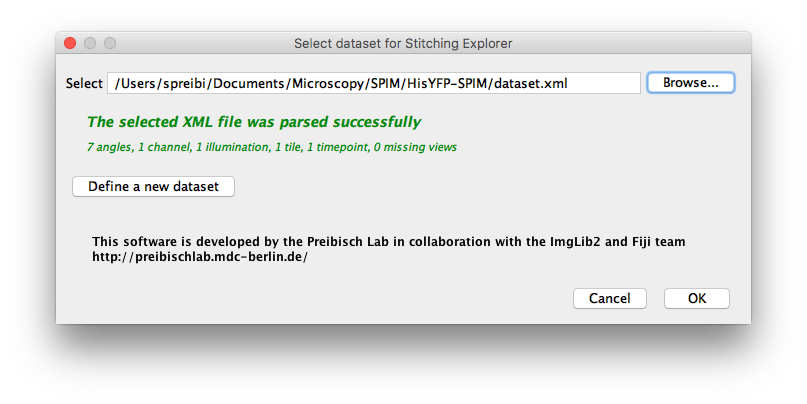 If there was an error parsing the XML file or the XML file doesn't exist the dialog will show respective warnings and errors. Finally just click OK and the BigStitcher window will appear.
Go back to the main page