The content of this page has not been vetted since shifting away from MediaWiki. If you'd like to help, check out the how to help guide!
| | |
| --- | --- |
| | |
| File | VIB_.jar |
| Source | |
This plugin allows you to add surfaces generated from label field stacks to a new or existing 3D viewer.
A label field is an 8-bit image stack where the numbers attached to each pixels refer to a specific class rather than an intensity. Usually, label fields are visualized using a lookup table so that different classes are shown as different colors.
The Show Color Surfaces command calculates surfaces embedded into the 3D Viewer from label fields: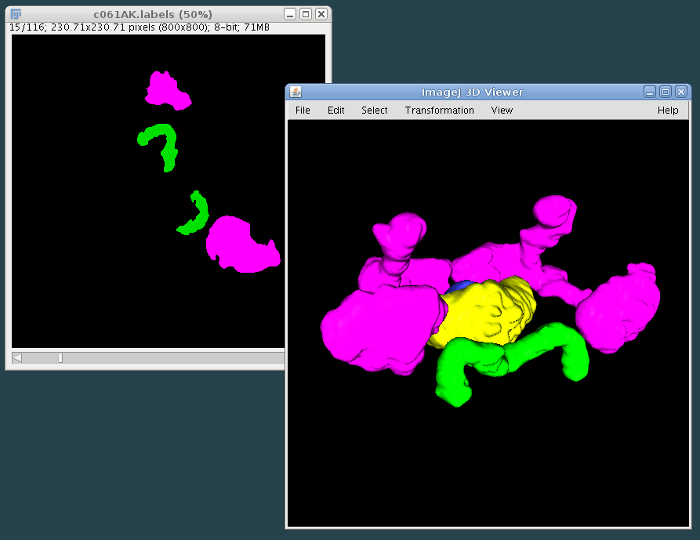 Menu path
Plugins › Process › Show Color Surfaces