Description:
This plugin is used for image processing and analysis in microscopy.
EXTRAX allows measuring intensities from Electron Diffraction spots patterns with a semi-automatic peak location based on a 2D lattice given by the user.
It also includes the possibility to take into account supplementary spots originating from High Order Laue Zones (HOLZ) and/or the existence of satellite spots linked to incommensurate phases.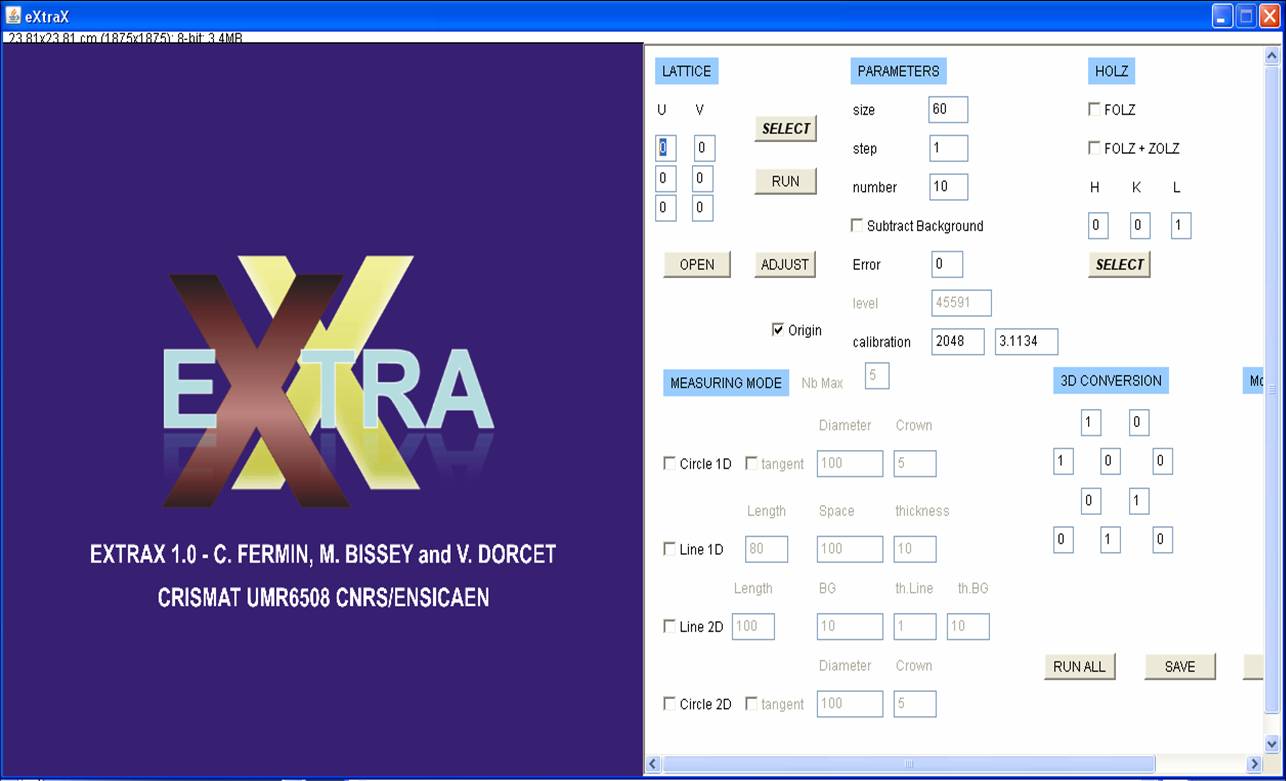 You can find all the informations to use this plugin in the article "EXTRAX : an ImageJ plug-in for electron diffraction intensity extraction", V. Dorcet, X. Larose, C. Fermin, M. Bissey and P. Boullay, Journal of Applied Crystallography Vol.43 Part 1 (2010). Please cite this article if you use this plugin.